Connected Pakistan is Tech Social Enterprise and an award winning Digital Freelancing Agency Empowering Pakistan's Future as their core mission founded in August 2014. KP Information technology board (KPITB), Government of Pakistan, bestowed an award to Connected Pakistan for being the Best Digital Freelancing Agency of Pakistan (2019). It is also featured as only success story in Pakistan (2020) by the most reputable and the only payment platform available to freelancers of Pakistan, Payoneer.
They are Pakistan's leading Freelancing Agency, Winner of the Best Freelancer Award in 2017, 2018 & 2019. Their co-founder and Executive Director Miss. Anum Zulfiqar is Pakistan's first Female Top Rated Seller on the world's biggest online marketplace Fiverr.com.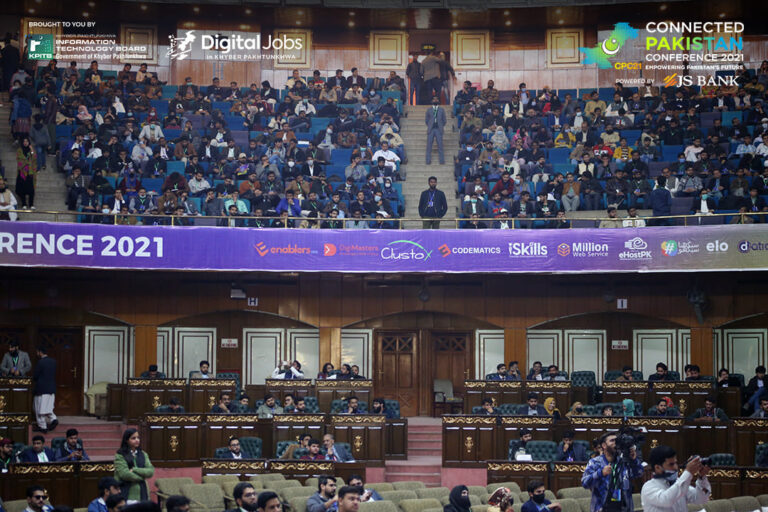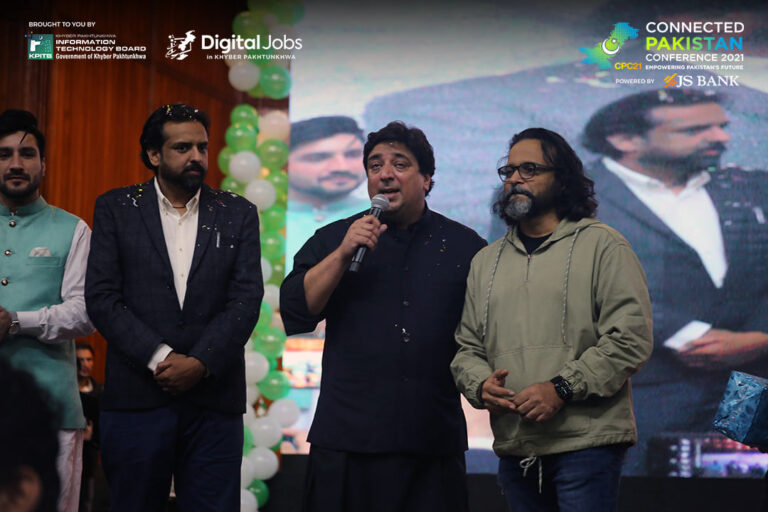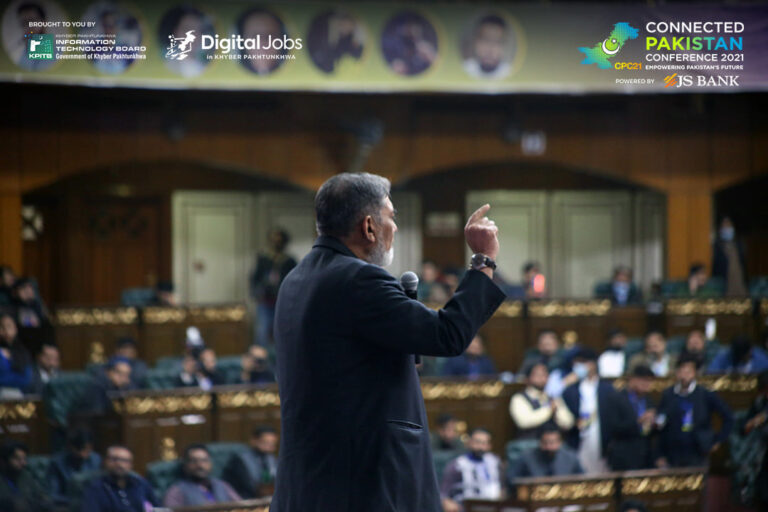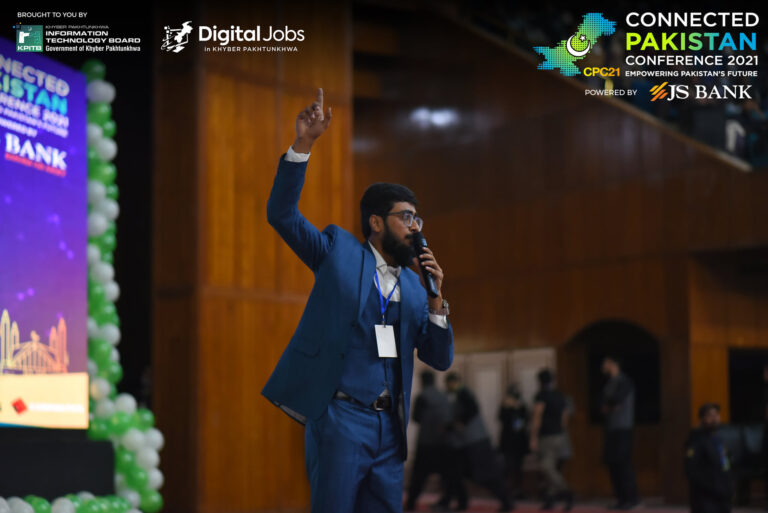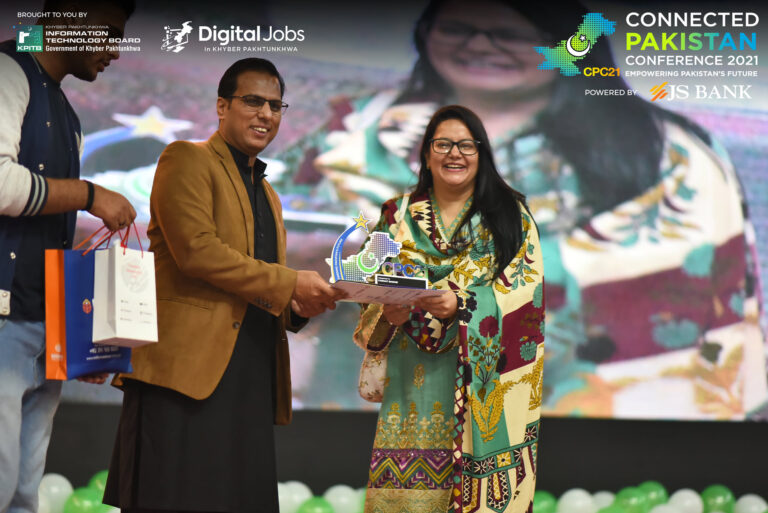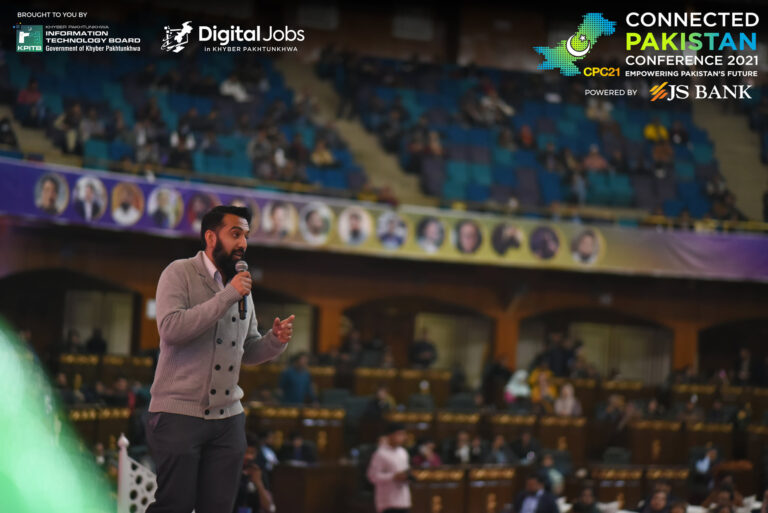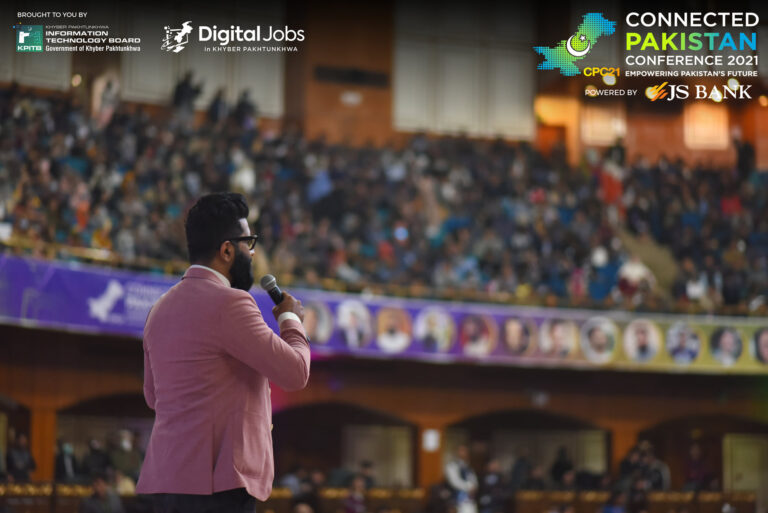 Why we do Connected Pakistan Conference (CPC)
Since the inception of Connected Pakistan, Their founders have pledged to contribute a fair amount of their revenues towards social cause and betterment of young minds. For the past 7 years, CP is striving to not only empower the youth to become digital evangelists but also focus on their character building. To achieve the said purpose Connected Pakistan has been organizing Pakistan's Biggest Tech & Freelancing Conferences in several cities of Pakistan since 2015.
Their main objective is to instill a sense of motivation in the youth and every thirsty mind so they can excel in the digital world. Youngsters, entrepreneurs, freelancers and everyone who is interested in the world of innovation are welcome to join.
Connected Pakistan Conference 22 Lahore www.cpc.com.pk
This year they are taking it to the most historical city and a Tech Hub of Pakistan – Lahore. The ecosystem of Lahore is currently growing by leaps and bounds, and holds huge potential for budding tech enthusiasts, freelancers and entrepreneurs, alike. Connected Pakistan is going to bring a culturally enriched experience at the historic city, while keeping up with the latest trends and modes of freelancing.
The major highlights of this year conference are:
3 Days Conference
30000+ Participants
350+ Speakers
300+ Awards
52+ Workshops
Opening Night Networking Dinner
Ecommerce Lounge
Content Creators Lounge
Game & App Development Lounge
Accelerator Bootcamp for Freelancers
Connected FemPower Show
TechStars Cricket Mania
TechStars Awards Night
Talent Hunt Job Fair
Skills Gala by Skillstodo
Live Theatre, Sufi Music
The conference will consist of motivational talks, workshops, outdoor activities, and networking opportunities. The goal is to create an inspiring environment for freelancers, students, and entrepreneurs, where their learning skills can bloom.
It's going to be a BIGGER & BETTER Experience than ever before!
3 DAYS CONFERENCE WITH LOTS OF OPPORTUNITIES
One of its kind conferences filled with speakers, workshops, networking opportunities, tech games and outdoor activities planned for all age groups.
OPENING NIGHT: VIP NETWORKING DINNER
An exclusive dinner has been planned for the VIP guests who can interact directly with the mentors, tech stars and influencers of Pakistan, while enjoying delicious local food.
30000+ ATTENDEES 350+ SPEAKERS
Witness the first ever 3 day event jam packed with students, entrepreneurs professionals, women entrepreneurs, house wives, and business circle.
52+ TRAINING WORKSHOPS300+ PARTNERS
Learn modern ways of earning in $$$ through our well-established series of workshops. We already have on boarded 200+ renowned Partners with us for the noble cause.
SKILLS GALA: BY SKILLS TO DO
First of its kind expo for the training and development industry of Pakistan. More than 50 companies from digital and ICT skills sector will be joining us.
300+ AWARDS INCLUDINGLIFE TIME ACHIEVEMENT AWARD
Acknowledging the talent of Pakistan from tech, startup and entrepreneur Category. A special Life Time Achievement Award will be presented to a personality who is contributing tremendously towards the cause.
LIVE THEATER, SUFI MUSIC & COMEDY SHOTS
Each night, the conference will transition into a rather soulful act woven in poetry, music and drama. There will be comedians with witty one-liners, some fresh jokes to spread laughter.
ACCELERATOR BOOTCAMP FREELANCERS LOUNGE
A well-formulated bootcamp has been planned for all the current Top Rated freelancers, entrepreneurs, so that they can start generating revenues via multiple streams.
ECOMMERCE,AMAZON & EBAY LOUNGE
Inquisitive about Amazon? Etsy? Ebay? Ecom Stores? Enter the exquisitely planned lounge of Ecommerce and interact with the best minds from Ecommerce Industry.
SKILLS TO DO TALENT HUNT JOB FAIR
Get higher chances of industry placement through a Job Fair. More than 20 companies will have their stalls to provide information about their culture, hiring policies and even dummy interview preparation
CONTENT CREATORS LOUNGE
CPC will host bloggers, affiliate marketers, youtubers, influencers and social media stars under one roof to reveal industry secrets and methodologies of becoming successful in the niche.
GAME & APP DEVELOPMENT LOUNGE
All trendy and latest games, consoles, technologies and gamers will meet you at the Game and App Development lounge. So either play, discuss endless possibilities or network, as per your desire.
CONNECTED FEMPOWER SHOW
Acknowledging the major population chunk of bright minds, CPC will have an exclusive Power Show of Wonder Women of Tech and Freelance Industry. This women-only program will cover all major issues being faced by Pakistani Women, and even better plans of coping with them .Win-win, isn't it?
TECH STARS CRICKET MANIA NIGHT
Cricket is in the blood of every Pakistani, so CPC will organize a sensational Cricket match among the Tech and Freelance players. After all, the greatest wealth one can ask for, is health. Plus, You get to meet all the big shot influencers, industry leaders, and founders in this exclusive "Connected Dangal" of all times.
For complete event brief:
Apply now:
For more information about Connected Pakistan Conference 22 call or WhatsApp: 03445154700
For Partnerships & Sponsorships call or WhatsApp: 0326 2131934 or email [email protected]